Beth Rontal, LICSW, is a nationally recognized and engaging speaker on mental health documentation for private practice clinicians and those working in agency behavioral health settings. Her Misery and Mastery SM trainings and accompanying forms have been used all over the world. She mastered her teaching skills with thousands of hours supervising and training both seasoned professionals and interns when supervising at an agency for 11 years.
Beth was instrumental in developing the clinic's first electronic documentation system that significantly reduced documentation time and errors. After the implementation of this system, the transformation from error laden to accurate record keeping saved the clinic thousands of dollars, reduced time spent writing notes, which enabled clinicians to see more clients without spending more time working.
Beth's Documentation Wizard®  training program empowers clinicians, reduces anxiety about documentation, and furthers professional integrity. It simplifies the documentation process by systematically linking effective documentation to quality care. This helps to pass audits and protect income.
Beth writes blogs on clinical documentation, co-chairs the NASW Private Practice Shared Interest Group, and has a private practice in Brookline, MA specializing in working with people who struggle with emotional eating. Her other interests include writing and performing cabarets and her current one-woman show called, "My Mother's Daughter."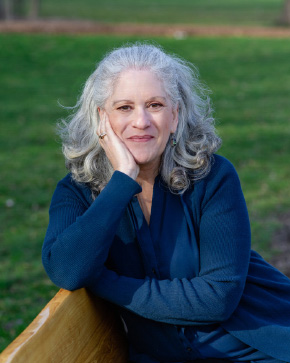 Representative Trainings & Consulting
Hope Health, Florence, SC, Private seminar, 2022
North Shore Relationship Center, Port Jefferson, NY, Private seminar, 2022
North West Health Services, St. Joseph, MO, Private seminar, 2022
National Board of Certified Counselors Symposium, Misery or Mastery: Progress Notes that Maintain Quality of Care and Protect Your Practice, Live Webinar, 2021
Behavioral Health Consortium/One Common Unity: 2021
NASW Symposium, virtual: 2021
Smith College & Human Services, virtual: 2020
Boston College, virtual: 2020
Jamaica Plain Health Center, virtual: 2020
Dell Medical School & Steve Hicks School of Social Work, virtual: 2020
PESI: 2018 – 2021
University of Buffalo: 2019
VYNE Education: MI, NY, VY, MN: 2017 – 2018
Kawaii, Hawaii: 2019
Psychiatric Associates Symposium: Knoxville, TN: 2018
Boston, MA: 2012 – 2018
NASW: Wellesley, MA: 2018
NASW Symposium, Framingham, MA: 2013 – 2020
Internal Family Systems Conference: 2013 – 2018
Boston College: 2018
Boston University: 2017
Private Practice Colloquium: Salem, MA 2018
Atlantic Counseling: Milton, MA 2018
ABG Wellness Group, MN: 2017
Therapy Training Boston: Watertown, MA 2015 & 2017
South Shore Mental Hospital: Peabody, MA 2015
Arbour HRI, Brookline, MA 2014
KIND WORDS FROM MY GRATEFUL CLIENTS
"I am delighted that I no longer feel that being an intuitive, attuned therapist trained in the Internal Family Systems Model is a barrier for accomplishing this goal! This was in large part because of Beth's ability to teach documentation skills with confidence, curiosity, compassion and a LOT of clarity! Thank you, Beth!"
"Your presentation style, presence, and expertise were excellent: clear, thorough, the right mix of info, audience participation and question taking, great time management. The templates are a great value and the training about how to document was essential, so the complete package is really well integrated."
"Medicare completed my audit and found no errors — no fine, no claw back! Your session template and treatment plan impressed the auditors favorable. I take this as a reflection on the excellent training and documentation forms you offer."