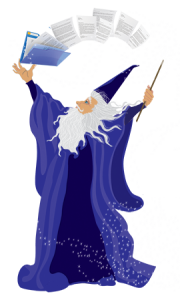 Welcome to Documentation Wizard
We're busy making your Documentation Wizard experience even better,
We wanted to make sure you had access to everything you need from purchasing forms and workshops to downloading your previous purchases while we're busy improving code and graphics!
To access Documentation Wizard information, purchasing, and more …
We can't wait to show you the improvements.  Check back here soon to see them.
In the meantime, if you need to contact Beth Rontal directly, drop her an email here.